At Aria Consulting, we are passionate about helping clients deliver technology and business projects that are driven from an ethos of clarity, practicality, cost-containment, and 'time-to-market'. Our clients have included some of the biggest names in industry and our projects have been every bit as challenging as you'd find in the largest consulting firms.
Our experienced consultants are able to ally strong technical competence with a pragmatic approach to delivering complex solutions that bring together technology and business with a combination of project and programme management, client management, business development and hands-on skills gained while working with organizations from 20 staff to 200,00+.
Aria Consulting brings a wealth of Technology experience
Content Management / Portal / Collaboration
SharePoint is now the most commonly leveraged technology in the world for organizations to store and manage Content, provide a common collaboration and workflow management platform, act as a "portal" provider, as well as for the many other capabilities from Microsoft's "Swiss army knife of software".
Aria's principle has close to 10 years of experience and training with SharePoint and related technologies and has a very solid knowledge of many of the large collection of 3rd party software available in the market to extend and manage the base SharePoint platform and provide the capabilities that can make SharePoint an outstanding solution. In fact, Aria's principle was one of the first 2 people in Canada to lead the deployment of an enterprise-scale production instance of SharePoint Server 2007 (MOSS 2007) !
Office 365 (O365) is Microsoft's stated "way forward". Aria Consulting is an Office 365 customer and Partner and Lorne has Office 365 technical and functional training.
ERP software suites
Aria brings over 8+ years of professional servicespractice experience in selecting, architecting (technical and business architecture), implementing, customizing/extending, and integrating in FIVE different ERP product suites! And new for 2015, certification training in Microsoft Dynamics AX 2012 R3!
Integration
Aria has over a decade and a half of experience architecting and deploying successful integrations ranging from legacy "hard-coded" and ODBC patterns, through to SOA (Service Oriented Architecture) and ESB (Enterprise Service Bus) patterns including BPA/BPM (Business Process Automation / Business Process Management) top layer orchestration.
CRM (Customer Relationship Management)
Infrastructure, Database, Operating Systems, etc
Environment, Health and Safety solutions
Enterprise Asset Management (EAM)
Project / Portfolio Management
Other Application Software
Industry Verticals
Business Function Domains
Methodologies
Airline / Travel

Manufacturing

Wholesale

Provincial Government

Utilities

Education

Management Consultancy

Distribution

Insurance / Registry

Federal Government
Oil & Gas (O&G)

Healthcare

Systems Integrators (SI's)

Banking / Finance

Municipal Government

Telecom

Pipeline

Railroad / Transportation

Software OEM

Professional Services Practice
Enterprise Content Management (ECM)

Records Management (RM)

Strategy Development

Framework Development

Organizational Change Management (OCM) / Transformation

Shared Services

Manufacturing/Production Management

Sales/CRM/Customer Service

Marketing Management

Supply Chain/ Purchasing Management

Materials/Inventory Management
Warehouse & Distribution Management

Engineering, Procurement, Construction (EPC)

Business Continuity/Disaster Recovery

Municipal Government

Contract Lifecycle Management

Health & Wellness

Environmental, Health & Safety

Finance/Cost Management

Iterative, and "Agile-like"

MS Solutions Framework © (MSF)

Project & Programme Management/Costing
Project Management Methodologies:
PMBOK / Waterfall / Event Chain

Lean Project Process

Iterative

"V model"

Agile / "Agile-like"

CMMI

Prince 2
MS Solutions Framework © (MSF)

Aria Programme Management Model

ISO

7-step Management Consulting
Training & Certifications
Office 365 (O365) Design & Administration
Enterprise Content Management (ECM) Master Certification
Microsoft Dynamics AX 2012 R3 (Axapta) Trade & Logistics (T&L)
Microsoft Dynamics AX 2012 R3 (Axapta) Service Management (SM)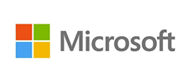 Microsoft SharePoint Server for Solution Designers
HPGM-ITSA (HP Global Method for Information Technology Strategy & Architecture – like TOGAF)
Project Management Professional (PMP)
Get a FREE consultation today! Let's start your next project!